Why not make contact with the Japanese spirit at Fukuju Kaikan, a 5 minute walk from JR Fukuyama Station? Experience Japanese culture including wearing Kimono and Sado (tea ceremony), while viewing a Japanese garden and the natural scenery of Fukuyama Castle.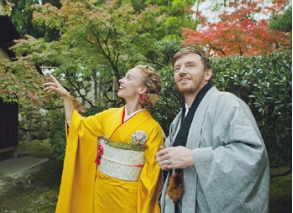 Why not t ake a s t rol l a round a Japanese garden wearing a kimono? A n obi bel t t ied i n the f orm of Fukuyama City' s flower the "rose," is a k imono exper ience unique t o Fukuyama.

"Kot o" is a t radi t ional Japanese musical instrument symbolizing the dragon. Please experience the sound of Fukuyama, Japan' s largest koto production center.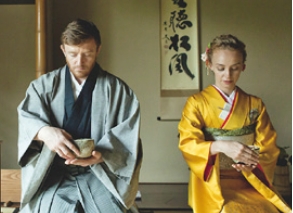 Why not experience tea ceremony in the stately and historical Fukuju Kaikan? Learn the rules of etiquette, make yourself a bowl of tea, and enjoy Japanese confect ionery together with your tea.
Experience making Taichikuwa(fish sausage)
After experiencing making this local favorite by hand from the instruction of friendly craftsmen, savor the taste of Taichikuwa, a traditional specialty having been handed down in omonoura for generations.
Experience sea kayaking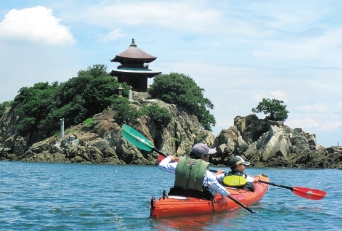 Enjoy the unique scenery of Tomonoura from the waters of the beautiful Seto Inland Sea. Calm waves ensure that even beginners can enjoy this seafaring challenge.