Homeishu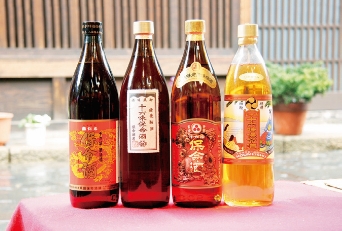 Homeishu is a Japanese liqueur made from 16 kinds of spices having a history of about 350 years, and brewed exclusively in Tomonoura. Nowadays, it is made by just four breweries in Tomonoura, and each brewery has its own distinct taste. Why not make a comparison taste?
Gasuten Tempura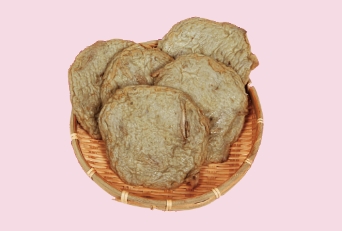 Gasuten Tempura is a Tomonoura specialty fish-paste product that is made by mashing small fish hauled from the Seto Inland Sea together with their bones and kneading the contents with urdock and then frying the patty-shaped ingredients. The name comes from its bony texture (gasugasu in Japanese).
Enjoy the distinctive texture and savory taste.